Eloy J. Hita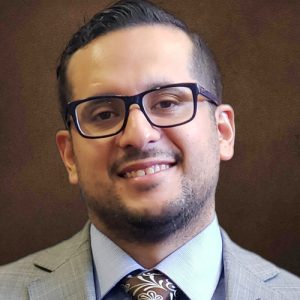 Partner
Eloy J. Hita, is originally a native of Clovis, New Mexico and for several years he has called San Antonio his home. Eloy is fluent in Spanish (spoken and written).
He joins our Firm after acquiring several years of legal experience having worked in various law firms in general areas of law. Eloy possesses skills that are a valuable asset to our Firm, and contribute substantially to our organization and its mission.
Eloy is currently focused on business and real estate, general disputed cases, litigation, Wills and Probate.
Eloy attended the University of Texas at El Paso, El Paso, Texas where he earned his Bachelor of Arts, Double Major: Economics and Political Science (May 2008). He later earned his Doctor of Jurisprudence degree
from St. Mary's University School of Law, San Antonio, Texas (2012).
Eloy is licensed to practice law in the State of Texas, the U.S. District Court for the Northern and Western District of Texas.
Eloy enjoys spending time with his family, running in 5Ks, and listening to music.