Louis T. Rosenberg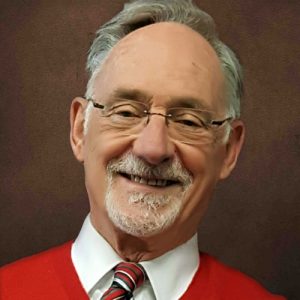 Senior Partner/Shareholder
Louis T. Rosenberg, the Firm's Sole Shareholder and Senior Attorney, has practiced law for 45 years and has served as counsel for water districts, a groundwater district, investor-owned water companies, municipalities, and rural  water corporations in Texas, Alabama, Ohio, North Carolina, Missouri, Kansas, Iowa, South Dakota and Tennessee. During the last twenty years, the Law Offices of Louis T. Rosenberg, P.C. has represented public districts as general counsel, special counsel for litigation.
Lou served as General Counsel for the creation of Canyon Regional Water Authority, a statutory regional water district created under art. XVI, §59 of the Texas Constitution now consisting of eleven (11) entities. Mr. Rosenberg was active in development and incorporation of the Neuse Regional Water and Services Authority, Kinston, North Carolina and has served as Canyon Regional Water Authority's General Counsel since its formation as a non-profit water supply corporation in 1988 (before its creation as a public district).
Recognized as an expert on 7 U.S.C. Section 1926(b) which USDA infrastructure financing provides territorial protection, Lou is a member of the American Water Works Association as well as numerous water interest groups.
Early in his career, Lou served as Legislative Assistant to Congressman Henry B. Gonzalez. He served as Assistant to the General Manager of the San Antonio River Authority. His management assignments included interagency coordination of flood control projects, water quality and conduct of San Antonio River Authority's (SARA) Elections for the Board in the 4-County SARA District.
Lou is a graduate of Trinity University, with a B.S. in government, he earned a master's degree from American University in Washington, D.C. and attended St. Mary's Law School. As a Second Lieutenant in the U.S. Army, he served in Fort Wainwright, Alaska, the Old Guard, Ft. Meyer, Virginia and 25th Infantry Division, Vietnam, completing 5 years of active duty in March 1968 as a Captain.