Immigration
At the Law Office of Louis T. Rosenberg, P.C., we handle a wide range of immigration law matters for clients from San Antonio, Austin, Laredo, and throughout Texas. We know Immigration Law, and we care about our client's rights.
U.S. immigration statutes are complex, and federal agencies such as the ICE and DHS strictly enforce the law. If you or a family member is facing immigration problems, it is important to hire an immigration attorney who knows the law (state criminal and federal immigration statutes) and can stand up for you in immigration court proceedings.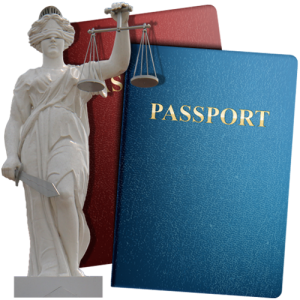 Our firm is prepared to address a broad range of immigration law matters. We can help you if:
You or your family member is facing deportation/removal
You need representation in court for a bond hearing
You are seeking cancellation of removal or asylum
You have criminal problems that are affecting your immigration status
Family-Based visa petitions
Our immigration lawyers can help you with all of your immigration law needs, including helping family members gain entry to the U.S. and applying for U.S. citizenship. If you or your family member is seeking to work in the U.S., we can also help you apply for the necessary work permits and documentation you need.
Please contact us to schedule an appointment.  Se habla Español.