Property & Water Rights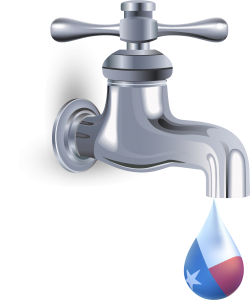 The Firm focuses its practice in water, public utility, and related public law. Louis T. Rosenberg is recognized as an expert in the field of water, utility and public law.
The Law Offices of Louis T. Rosenberg, P.C., routinely provides counsel to its water utility clients in all aspects of their operations, including water service area disputes, water rate disputes, bidding process and water resource development issues. The Firm maintains extensive experience in obtaining and amending Certificates of Convenience and Necessity (CCN), meeting regulatory requirements, drafting service agreements with developers, negotiating and drafting water supply agreements and interlocal cooperation agreements, drafting and negotiating groundwater leases, negotiating and drafting wholesale water purchase agreements, defending enforcement actions, assisting in the acquisition of facilities, lands and easements. The Firm has also pursued construction and warranty claims in connection with construction of complex water filtration and delivery systems.
In 1996, in connection with the regional drought, Lou was appointed by the Executive Administrator of the Texas Water Development Board to the Senate Bill One Advisory Committee and by the Hon. Lucius D. Bunton, III, Senior Judge, Western District of Texas, to the Five-Member Committee on Compromise Emergency Withdrawal Plan.
Summary of Services Provided to Water Utility Clients
Compliance with Texas Commission on Environmental Quality ("TCEQ") and Texas Water Development Board ("TWDB") regulations
Serving as Representative of Clients before members of the United States Congress, Texas Legislature, and Texas Agencies in connection with Infrastructure Financing
Representation in Administrative Proceedings before the TCEQ and TWDB involving Water Quality Compliance and Surface Water Permits
Applying for and Presenting Applications for Groundwater Permits before area Groundwater Conservation Districts
Representing Clients as Lead Counsel in State and Federal Litigation, including Appeals to Texas Courts of Appeals and United States Courts of Appeals
Negotiating and Facilitating Acquisition of Pipeline Easements, including filing injunction lawsuits seeking temporary rights of entry onto private property for surveying and examination
Negotiating, Facilitating, and Drafting Developer Agreements (commonly called Non-Standard Service Agreements)
Reviewing and Drafting Tariffs and Rules
Ensuring Compliance with Open Government Laws
In addition to the above services, The Law Offices of Louis T. Rosenberg, P.C., has experience in conducting comparative analysis of water policies used in different states and regions. This multi-state fluency in the application of the Endangered Species Act, Clean Water Act and Safe Drinking Water Act, and their administrative implementation in states such as Iowa, Alabama, South Dakota, and North Carolina, as well as Texas, brings our clients value and expertise in the rapidly changing landscape of water law and public policy.
See also Serving as General Counsel to Board of Directors

See also Litigation

If you believe your Board of Directors needs counsel knowledgeable of federal, state, and local regulations concerning the public supply of water, please contact us to schedule an appointment.